Braided Earth Connectors
Publish Time:
Author: Site Editor
Visit: 593
Our earth bonding straps and grounding strap are made from high conductivity copper grade Cu-ETP and are used in electrical industry, new energy vehicles, wind power devices, railway industry, medical devices and car LED headlights, etc.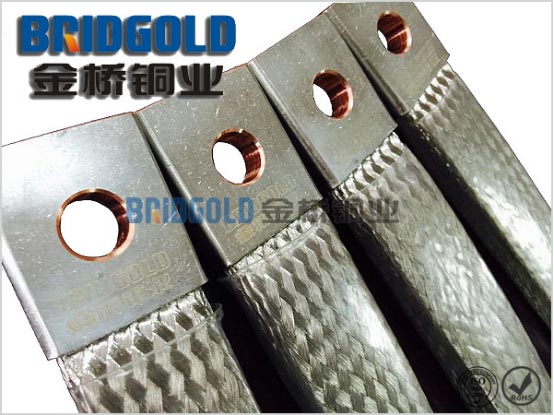 Tin plated copper ferrule earth straps

By selecting the correct braid, termination and insulation, our earthing straps are optimised for each application and required performance criteria with respect to temperature, flexibility, corrosion resistance, weight and electrical characteristics.

Manufactured out of highly flexible braids with solderless pressed contact areas made out of seamless Cu-ETP-tubes. The crimping process is realized without using additives like tin or soldering and welding additives.

We use exclusively materials of same analysis and same conductivity of T2 (braids and tubes). Suitable as earthing tapes as well as components for current transfer. Everywhere applicable where components with high flexibility and an optimized contact resistance are needed.

We offer competitive pricing and ex-stock or short lead time deliveries for non stock items.