Bridgold in the Railway Interchange 2015
Publish Time:
Author: Site Editor
Visit: 606
Minneapolis, October 4-7, 2015, Bridgold participated in the Railway Interchange 2015 exhibition, which is sponsored by AREMA, RSI, REMSA and RSSI. It is the largest combined railway exhibition and technical conference in North America!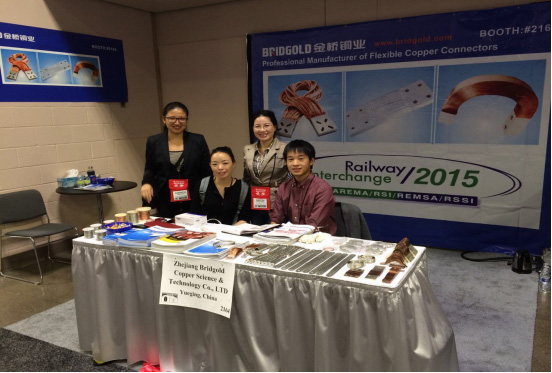 In the exhibition, bridgold highlights our main products, such as flexible copper wire connectors, flexible copper foil connectors, braided copper wire, stranded copper wire, etc., and shows some special customized products. Our products that owns beautiful appearance and exquisite technology attract a large number of visitors to our booth. They show great interest in our products and hope to have a further cooperation. Moreover, some participants take back a sample to test. I believe our high-quality products will win for us numerous orders.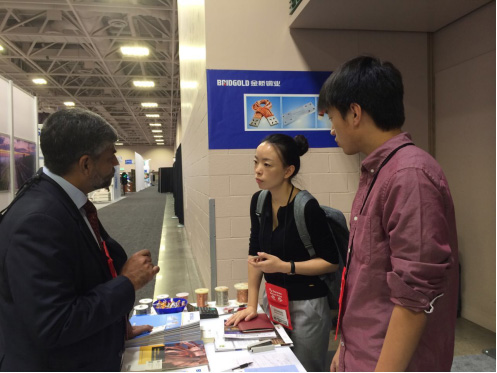 Over the years, bridgold has always been committed to continuous innovation, in order to provide customers with high-quality copper products. We have enough ability and technology to produce the products according to customers'demands.