CHINA INTERNATIONAL INDUSTRY FAIR 2015 IS TO OPEN
Publish Time:
Author: Site Editor
Visit: 550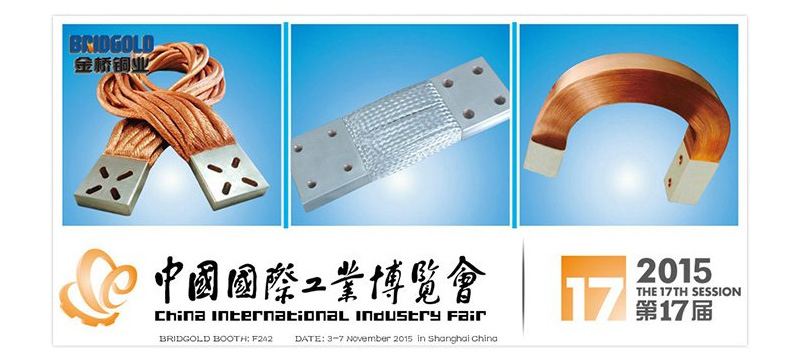 The 17th session China International Industry Fair or CIIF 2015 is going to be held from 3 to 7 November 2015 at National Exhibition and Convention Center (Shanghai). CIIF 2015 will comprise nine Theme Shows under one roof and occupy 200,000 sq. meters as its display area. Over 2,000 exhibitors and 120,000 trade visitors are expected to attend the event.

BRIDGOLD will be there, too. BRIDGOLD is a professional manufacturer of Flexible Copper Connectors for electrical conduction and grounding connection.
Meet us there for more information about flexible copper connectors.