RAILWAY INTERCHANGE 2015 IS TO OPEN
Publish Time:
Author: Site Editor
Visit: 550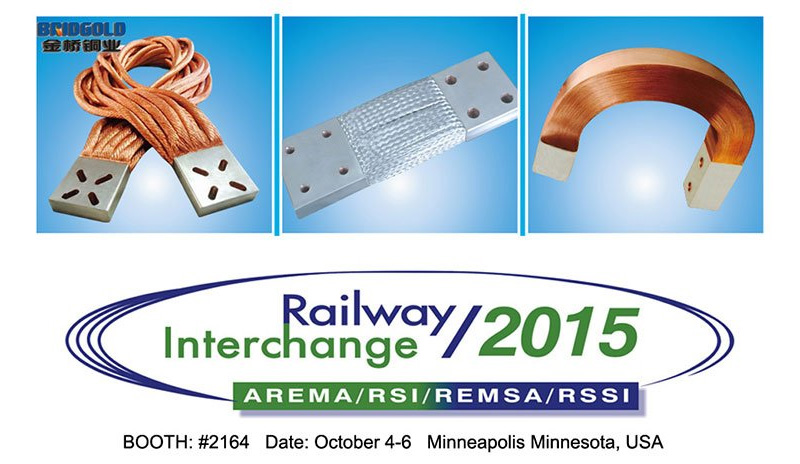 Railway Interchange 2015, sponsored by AREMA, RSI, REMSA and RSSI, is the largest combined railway exhibition and technical conference in North America!
BRIDGOLD is a professional manufacturer and supplier of flexible copper wire connectors and flexible copper foil connectors for railway systems.
Meet us there for more information about flexible copper connectors.
Date: October 4-6, 2015
Address: Minneapolis Minnesota, USA