Lin Yijun,Party Secretary of the Yueqing Municipal Party Committee, visited Bridgold ---- Supervise the Business Environment Construction
Publish Time:
Author: Site Editor
Visit: 550
Lin Yijun,Party Secretary of the Yueqing Municipal Party Committee, visited Bridgold --- Supervise the Business Environment Construction
On September 20, 2018, Party Secretary of the Yueqing Municipal Party Committee Lin Yijun, the deputy mayor Wu Chengqian, the Economic and Trade Bureau, the Science and Technology Bureau, the Business Environment Bureau and other departments visited Bridgold. Zheng Suiyan, general manager of our company, and Yan Jie, director of the company, warmly received a visit from Party Secretary Lin and his entourage.
Party Secretary Lin visited the new energy vehicle flexible connection workshop, copper braid workshop and other workshops with great interest. He learned more about Bridgold development history, product technology, industrial layout,etc., advanced U-shaped production lines, participated in customer design, and tailored for customers. The customized bling-bling and exquisite flexible copper connectors won the praise of Party Secretary Lin and pointed out that "customizing for customers is the cutting-edge concept, customized flexible copper connectors is the sunrise industry".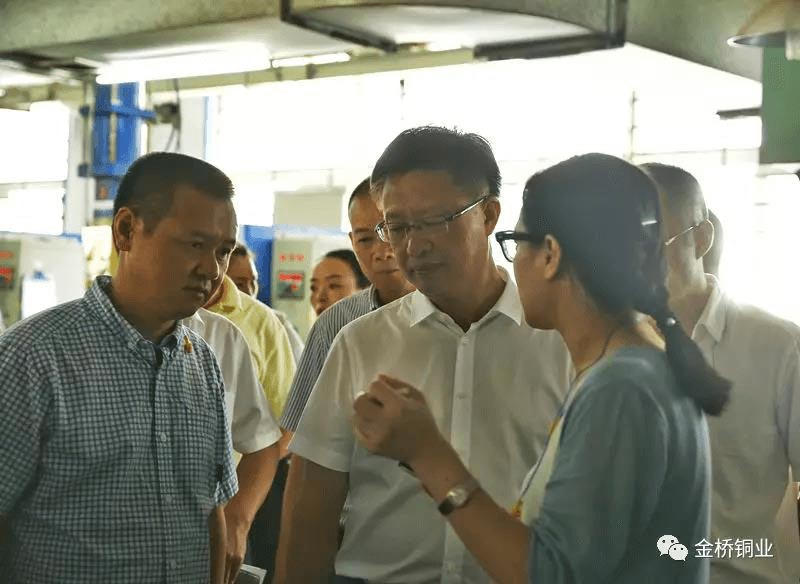 Zhejiang Bridgold Copper Science And Technology Co.,Ltd. is a high-growth enterprise mainly producing braided copper connectors and laminated copper shunts. Our products are widely used in new energy vehicles, rail transit, electric power, medical machinery and aerospace. In recent years, Bridgold has continuously invested in technology research and development, upgrading to automation and intelligent transformation, and introducing high-end intelligent equipment and modern management concepts.Viewing some small inventions in various workshops, Party Secretary Lin gave a highly evaluation of "independent design and invention equipment illustrated that you greatly known your own products,and niche products are deeply researched,which persistence is worthy of recognition."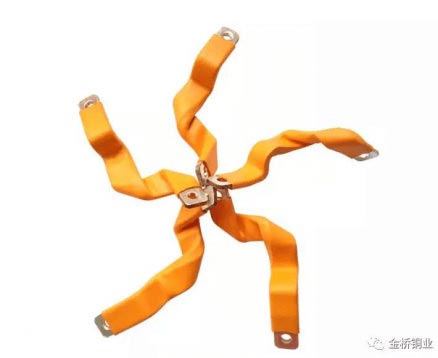 General Manager Zheng Suiyan reported to Party Secretary Lin on Bridgold customer situation and industry development prospects. Party Secretary Lin pointed out: "Be prepared to meet new challenges, the new energy vehicle sector should be developed and consolidated, and at the same time, it must hold Bridgold first barrel of gold power industry;" The overseas market is mainly in Europe and America, indicating that the product quality is great." Meanwhile, Party Secretary Lin once again praised the marketing model of Bridgold,and believed that "industrial products can achieve global network marketing, it's powerful! Hoping to make persistent efforts and create greater glories!"
General Manager Zheng Suiyan expressed her heartfelt gratitude to the municipal party committee for their concern for Bridgold. She also believe that under the care of the municipal party committee and various government leaders, Bridgold will have a better future.