Focus on Korea Inter Battery Show to See BRIDGOLD Intelligent Transformation
Publish Time:
Author: Site Editor
Visit: 825
On October 16th-18th 2019, the Korea Inter Battery Show was held at the COEX Exhibition Center in Seoul,Korea. It attracted more than 900 exhibitors and 1,500 booths from home and abroad . Korea Inter Battery Show is a professional business exhibition designed to reflect the needs of the industry. It is the only place to directly contact potential customers in South Korea to showcase the latest products and solutions at home and abroad. It is also a world-renowned company such as Samsung SDI and LG Chem. The place of the latest products has become an exclusive business platform.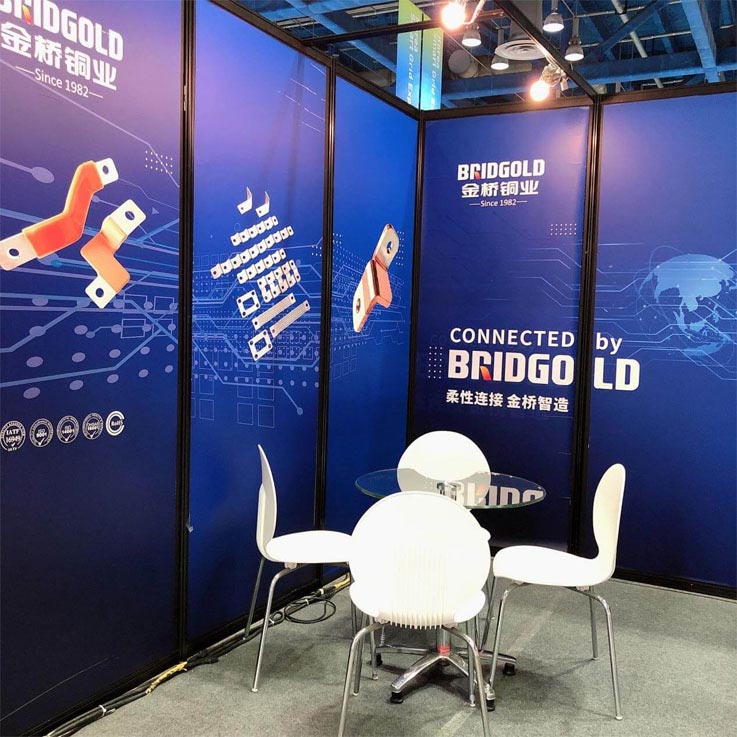 ZHEJIANG BRIDGOLD COPPER TECH CO.,LTD. is located in Liushi, Wenzhou——the capital of China's electrical appliances, established in 2007. It is specialized in copper braided wire, copper stranded wire, copper braided connectors, flexible laminated copper connectors and flexible insulated copper bus bars. BRIDGOLD is a manufacturing enterprise that integrates product design, research and development, production and sales.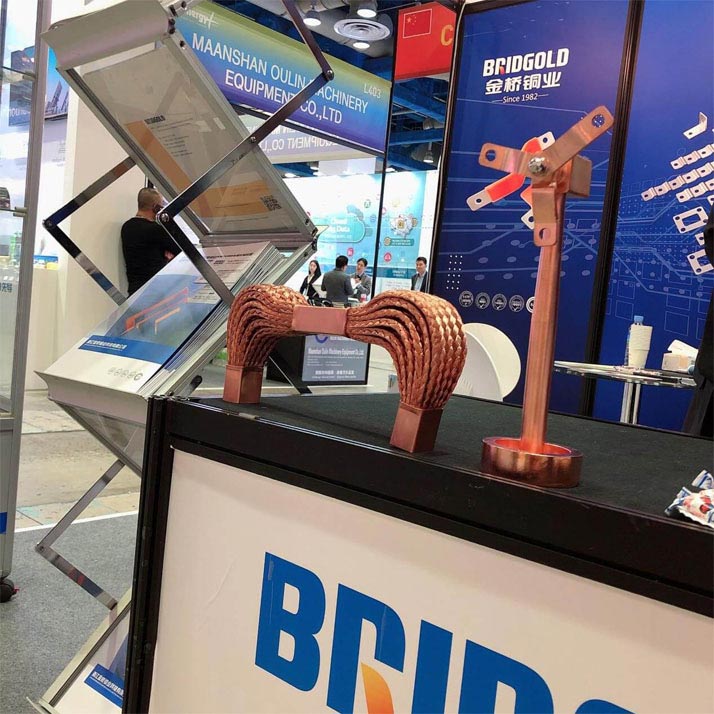 During the exhibition, BRIDGOLD exhibited lots of products at the M400 booth to showcase the achievements of BRIDGOLD in new energy vehicles, electrical and electric power and wind power application to friends from all over the world. Bridgold like"windmill" products (the perfect combination of laminated copper connectors and hard copper bus bars) attract visitors to the our booth. Through the introduction of the exhibitors, customers are very clear about the support and service of the BRIDGOLD, which makes many customers express Great interest, including LG and Toyota.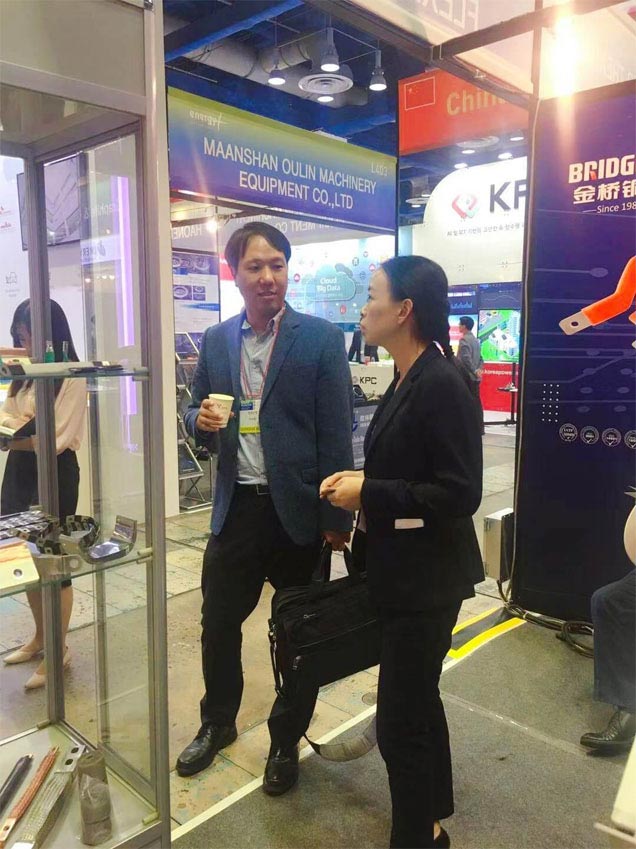 Korea Inter Battery Show is Korea's largest secondary battery show and Korea's leading battery show. Inter Battery Show is Korea's largest battery industry exhibition held by Korea Battery Industry Association and COEX. The main purpose of the exhibition is to expand and develop the global battery industry. Mobile products to the large market for energy solutions and the automotive sector.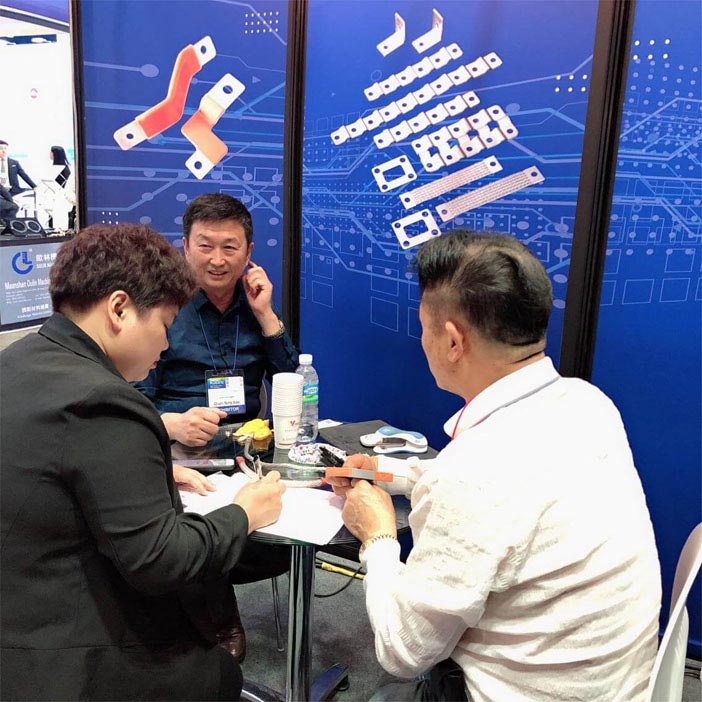 Exhibition time: 16th-18th October, 2019
Place: COEX Hall B, Seoul, Korea
Booth No: M400
Website: www.copperbraid.com