What's the Application of Flexible Copper Braid Connectors?
Publish Time:
Author: Site Editor
Visit: 625
The flexible copper braided connectors are connected and made by cold pressing process. It is cold-pressed with T2 copper tube at both ends of the copper braided wire. It is processed to make conductive flex connection, which can meet your special needs, such as drilling, coating, etc. BRIDGOLD flexible copper braided connector manufacturers produce a variety of T2 copper conductive tape flexible connection products, including tin plating / bare copper braided wire, tin plating / bare copper stranded wire and related flexible copper braid connection products. The copper braided wire is woven with T2 anaerobic copper wire of 0.1mm, 0.12mm, 0.15mm monofilament wire diameter, and which is specially made to meet various reasonable technical requirements.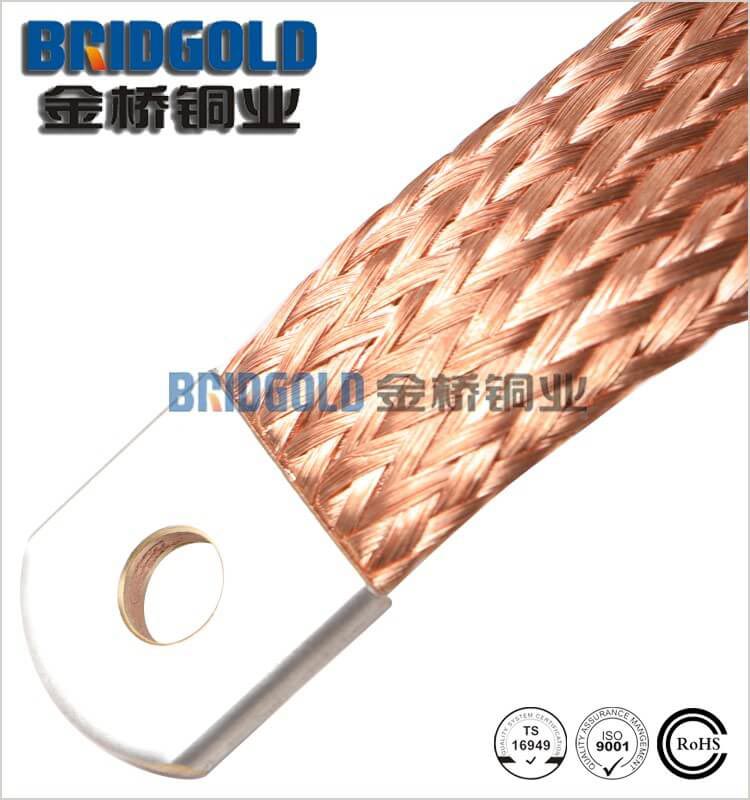 Flexible copper braid connectors are widely used in high and low voltage electrical appliances, high and low voltage switchgear, electric welder, car battery, electric locomotive, electric furnace, mine explosion-proof electrical appliances, generator sets, flexible connection of carbon brush wires.