The Key Production Process of Bridgold Laminated Copper Foil Connectors
Publish Time:
Author: Site Editor
Visit: 554
The laminated copper connector is made of copper foil as a raw material, and the portions of the copper foil laminate are crimped together, and are melted by a high-current and high-temperature heating of a polymer diffusion welder.
Bridgold laminated copper foil connectors are made of high quality T2 copper, 0.10mm (standard) or 0.03mm, 0.05mm, 0.2mm, 0.3mm, 0.50mm copper foil according to customer requirements. The contact surface is designed by pressure welding technology.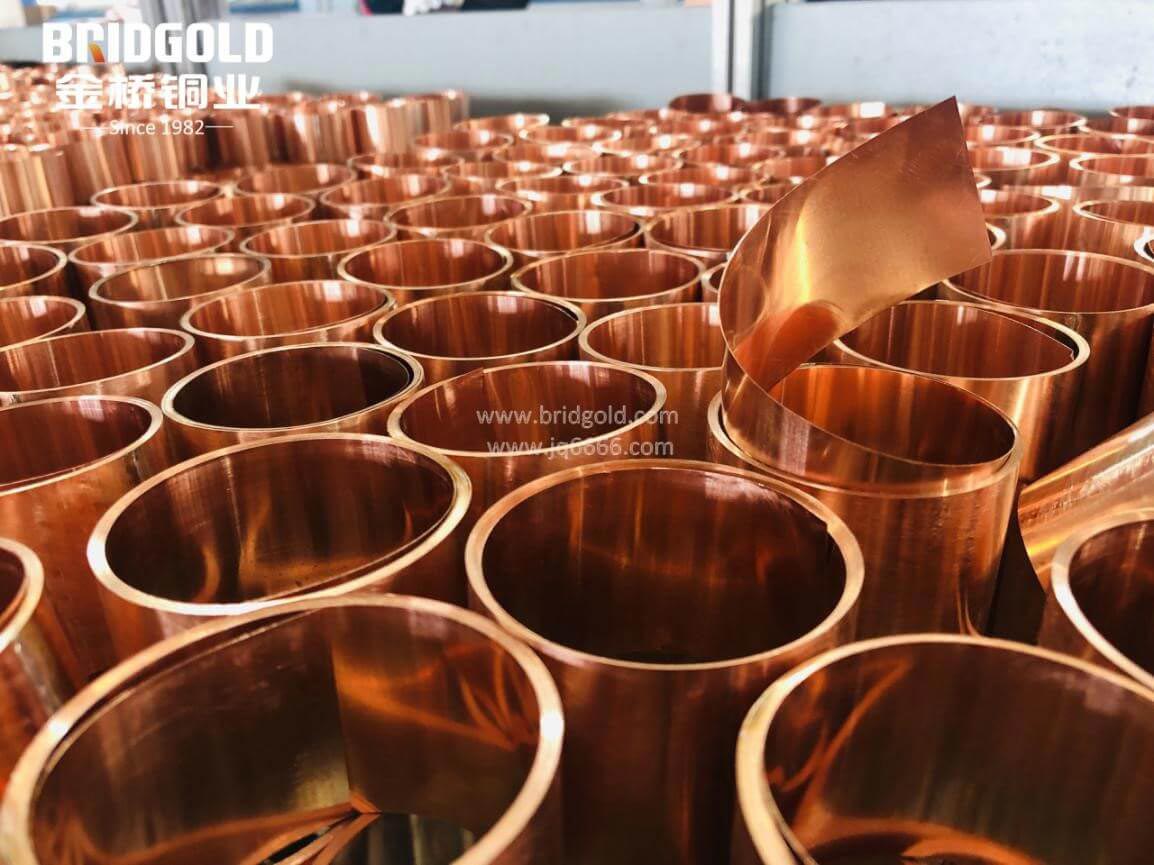 The key production process of bare laminated copper foil connectors:
1, Cutting: according to the size of the work piece, processing difficulty and accuracy requirements instead of cutting method.
2. Press welding: refers to the method of welding by applying a certain high temperature and high pressure. During the welding, the surface of the portion to be welded is directly in close contact with the solid in the solid state, and the temperature of the portion to be welded is adjusted, and the surface to be welded is sufficiently diffused to realize the bonding between the copper foils by adjusting the temperature, the pressure and the welding time. The welding process is a key process in the production process of laminated copper foil connectors. The quality of welding will directly affect the grinding edge, and will also affect the normal operation of the conductive system, safety and its expectations.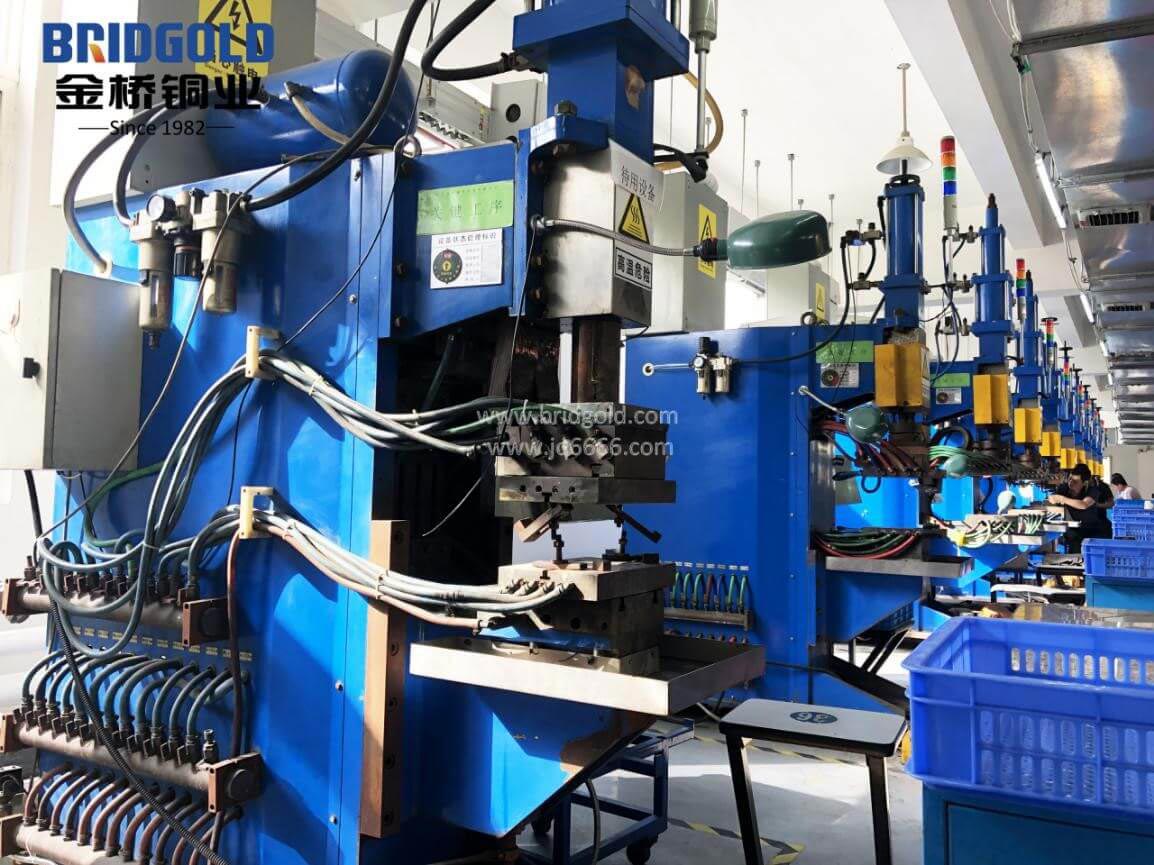 3. Edging: through rough grinding and fine grinding, the edging machine can grind the bevel and redundant size of the laminated copper foil connectors.
4. Drilling: The conventional design of the laminated copper foil connectors are non-drilled. If drilling is required, we will drill according to your needs.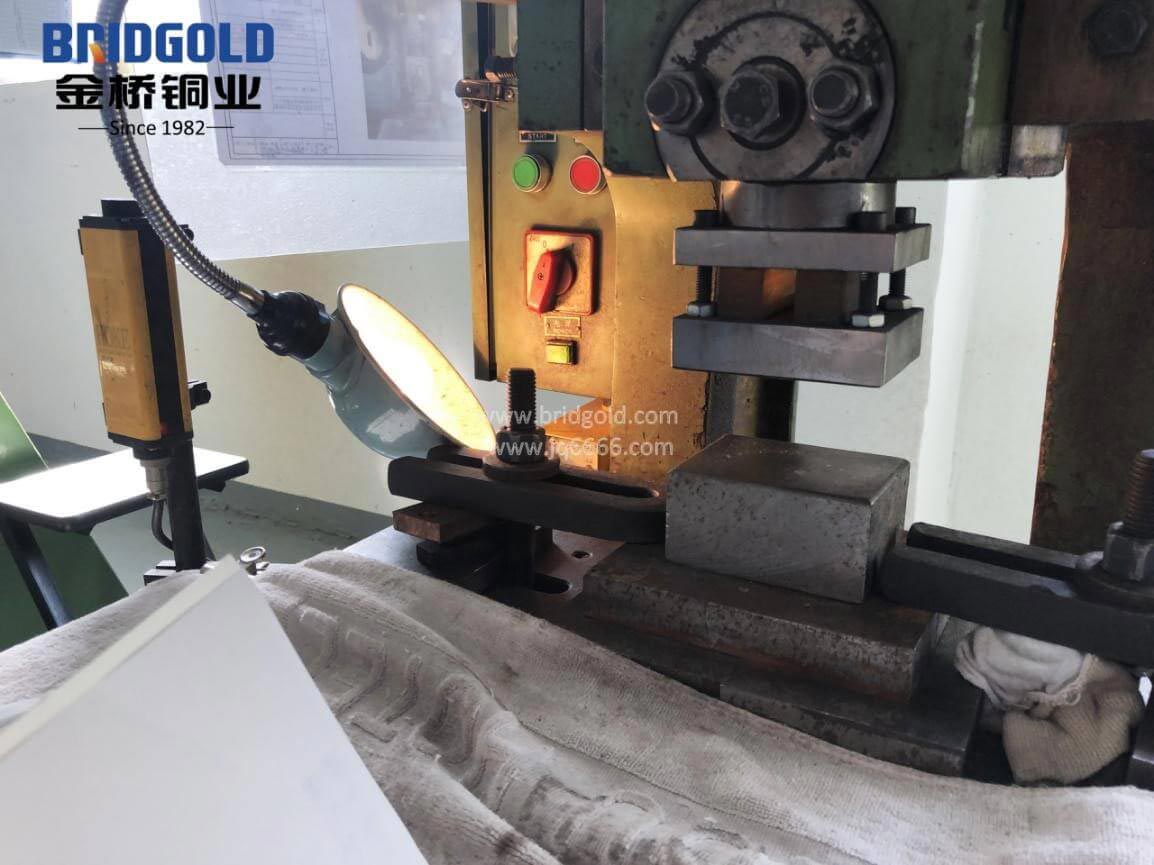 Bridgold has certifications of ISO9001, ISO14001, IATF16949 and ROHS. The company uses advanced production, technology, sophisticated equipment and complete auxiliary facilities for production. Continuous, using excellent technical research and development capabilities, accurate products, high reputation business philosophy has won the recognition of many customers, Bridgold has provided spare parts supporting services for the domestic new energy vehicle industry and famous foreign companies.